This is a Sponsored post written by me on behalf of
GFI
for
SocialSpark
. All opinions are 100% mine.
Vipre Anti-Virus is a great product. I have used spy-bot, and McAfee in the past but none compare to Vipre. Unlike the other ones, this software is super fast, easy to use, very easy to download and does a good job. And best of all it combines anti-spyware with anti-virus all in one program.
Here is a picture of the software working.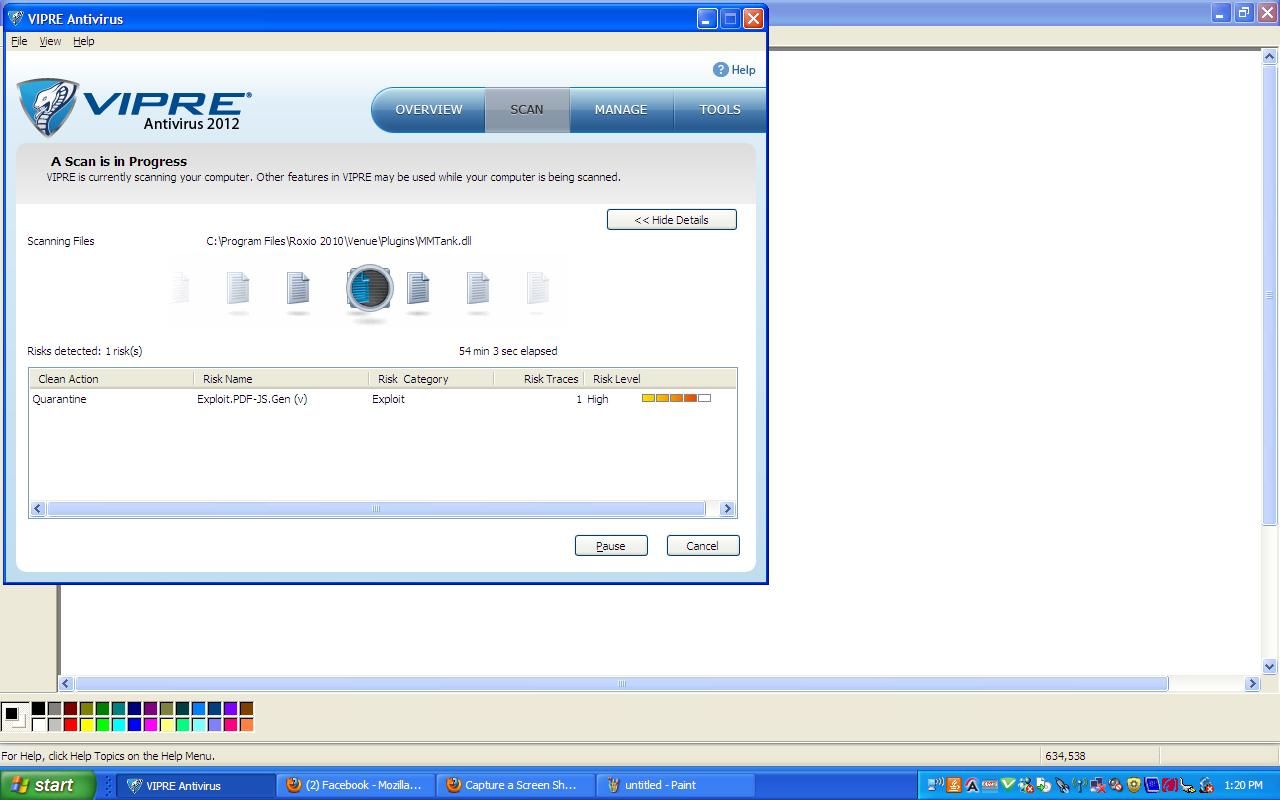 I was able to download the program and install it in no more than 2 or 3 minutes. Once that is done all you need to do is start the scan, sit back and watch all your security risks be dealt with. If Vipre detects a high risk during the normal scan they ask if you'd like them to do a better scan and take care of the risk they found.
I have found that when using other programs I can't understand alot of what it is doing, or what it means. That is definetely not a problem with Vipre. I personally like that it is super fast, easy to understand, and it takes care of all the problems.
I would suggest everyone go and try out Vipre as you can get a free 30 day trial. After that it is only $39.99 for 1 pc for one year, or you can get 3 years for up to 10 pc's. for only $129.95, or the best rate for 53.95 a year for 10 pc's. there is a yearly billing system that saves you 10% a year. You can find both the download and the place to buy it by simply typing in vipreantivirus.com
You can also click on the link
http://www.facebook.com/GFIVIPREAntivirus
to find out more about Vipre Anti-Virus software