Hello Agents!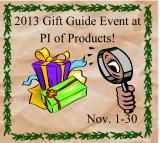 How many times are you getting ready to walk out the door when you all of a sudden realize that you can't find the keys to you vehicle, or your purse, or wallet, etc.? Drumroll please! Enter...
I received a
Click N Dig
F6 Key Finder for review. This is perfect for my dad! The F6 Key Finder comes with six receivers (three on a key ring, and three thin) and one Transmitter.
Here is some information about the F6 Key Finder... "
The F6 Item Finder includes one transmitter, three key ring receivers, and three thin receivers. Double-sided adhesive tape is included for attaching the thin receivers to remotes and other items. Batteries come installed in the transmitter and receivers and an extra battery set is included in each package.
This convenient and high quality gadget will beep the right device every time. Simply press and hold the color-coded button on the radio transmitter to find an item up to 60 feet away. The transmitter's radio frequency penetrates through walls, cushions, and more, so the receivers will beep and flash whether they are in another room or lost deep under the couch. Now you never have to worry about losing your keys, wallet, remote controls, or cell phone again!
This package includes: 1 transmitter, 3 key ring receivers, 3 thin receivers, 3 key ring attachments, double-sided adhesive tape, extra batteries
"
These are a really great idea. How many times as you are running out the door do you suddenly remember something you forgot? Or even your keys? Check out the short video I made showing how we are using our F6 Key Finder from Click 'n Dig!
This would make a great gift! Do you know anybody that is always looking for something, or has problems keeping track of items? Head on over to the
Click 'n Dig
website and start shopping! You can also
Like them on Facebook
to stay up to date with their latest news.
RESULTS OF INVESTIGATION...
A Key Finder from Click 'n Dig Would Make A #1 Gift!
CASE CLOSED!!!
I received no monetary compensation for this review/giveaway. I did receive product for review purposes only. All thoughts and opinions are mine. All text in red is taken from the sponsor's website.
a Rafflecopter giveaway